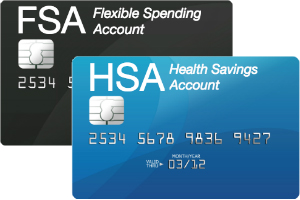 All Major Cards Accepted- Pay Your Way
HSA & FSA Card Payments Accepted
We also accept PayPal Credit!
Sarah is now accepting insurance for Medical Massage! Doctors prescription is required for insurance billing. Please contact Sarah for more information.
For the most up to date service rates, please click on the "Book Now" button.
Holistic Wellness Evaluation/Consultation This evaluation is Holistic, in that all body systems are taken into consideration. We take your vital signs, conduct a urinalysis (Full Evaluation) and collect information for a consultation to assist you with your Holistic Wellness concerns. We will help you determine what natural treatments or dietary supplements would most benefit you personally to bring your whole body into balance. *Disclaimer: Performed by a Holistic Healthcare Practitioner. This is not a substitute for medical care, we do not claim to diagnose, treat, cure, or prevent illness or disease. We may refer you to another medical/natural health provider. For more information on Holistic Wellness, please visit our blog.
Reiki A holistic energy work. It works on the body, mind, and spirit by stimulating a person's own natural healing abilities. The blocked emotional and physical elements that lead to illness and disease are cleared. Reiki is the highest and most profound vibration of life.
60 minute session, 90 minute session, or Rapid Reiki 30 Minute Session
Lymph Drainage Massage Designed to stimulate the immune system. It is a gentle, rhythmic style of massage that mimics the action of the lymphatic system. I also specialize in post surgical Lymphatic Drainage Massage.
Head and Neck or Body
Reflexology Promotes optimal organ and nerve function, increases lymph and blood flow.
30 Minutes or 60 Minutes
Swedish Massage Designed to relieve stress and muscle tension, guaranteed to make you float away on a cloud of relaxed bliss.
30 Minutes,60 Minutes or 90 Minutes
Deep Tissue Massage Designed to relieve muscle tension in the deeper muscles, loosens scar tissue, and lengthens muscles.
30 Minutes or 60 Minutes
Bamboo Massage If you like Deep Tissue Massage, you will love Bamboo Massage. The use of heated Bamboo and coconut massage oil are incorporated into this deep tissue massage. 60 Minutes or 90 Minutes
Prenatal/Pregnancy Massage Designed to relieve stress and muscle tension during pregnancy. Dr.'s note of approval required for massage. 45 Minutes
Chocolate Massage Designed to relieve stress and muscle tension with the benefits of cocoa, luxurious, fat-free, calorie free, chocolate indulgence. 60 Minutes
Hot Oil Massage This luxuriant massage relieves stress and muscle tension with the use of hot oil.
60 Minutes
Hot Stone Massage Designed to relieve stress and muscle tension, increase circulation and warms the deeper muscles.
Raindrop Technique Massage Therapy Combines unique, targeted massage and energy approaches with pure, authentic essential oils for a deeply harmonizing, rejuvenating, and relaxing experience. This therapy provides a revolutionary means of nurturing harmony- physically, mentally, and emotionally.
Peppermint Foot Rub Foot massage followed by application of peppermint essential oil and a hot towel wrap. Add to a massage or great treatment if you don't have a lot of time.
Ear Candling 45 minutes-One candle per ear or 75 minutes-Two candles per ear. This treatment includes light lymph drainage massage and customized aromatherapy. Ear candles draw out ear wax and impurities without any trauma to the ear.
Detoxification
Ion Foot Bath Detoxification $45.00 We use the Optimum Detox Foot bath system. This process sets up a type of osmosis condition, which drains out toxins within the body. When you first place your in the water, the water is clear. By the end of the treatment, the water has changed in color due to the cellular waste and impurities. With regular foot baths you can achieve -Cellular cleansing, -anti-aging, -boosted immune system, -clearer skin complexion, -activate body's natural elimination system, including lymph node, -joint/pain relief, -weight loss, -reduced swelling/inflammation, -improved joint stiffness, -and more.
35 Minute Sessions
7 Session Package $284.00, 14 Session Deep Cleanse Package $535.50
Upgrades
Aromatherapy $10.00
Cucmber and Green Tea Eye Pads $5.00
Sole Refresher $20.00 Solely about overworked or tired feet and legs.
Back Refresher $20.00 Designed to relieve tension, stress, and discomfort in the muscles of the back.
Arm and Hand Refresher $20.00 Designed to relieve tension, stress, and discomfort in the muscles of the arm, hand, and wrist.
Deep Tissue Back Stone Treatment $25.00 This is a Back Refresher with the added benefit of hot and cold stones.
Sugar Foot Scrub $20.00 Exfoliating sugar scrub removes dead skin cells and softens the feet.
Hand Scrub $20.00 Exfoliating scrub removes dead skin cells and softens the hands.
Seaweed Detox Treatment Full Back, Spine, or Joint
Paraffin Dip Hands or Feet $15.00 A heated moisturizing treatment. Great therapy for arthritis, helps increase blood flow and increase skin's elasticity.